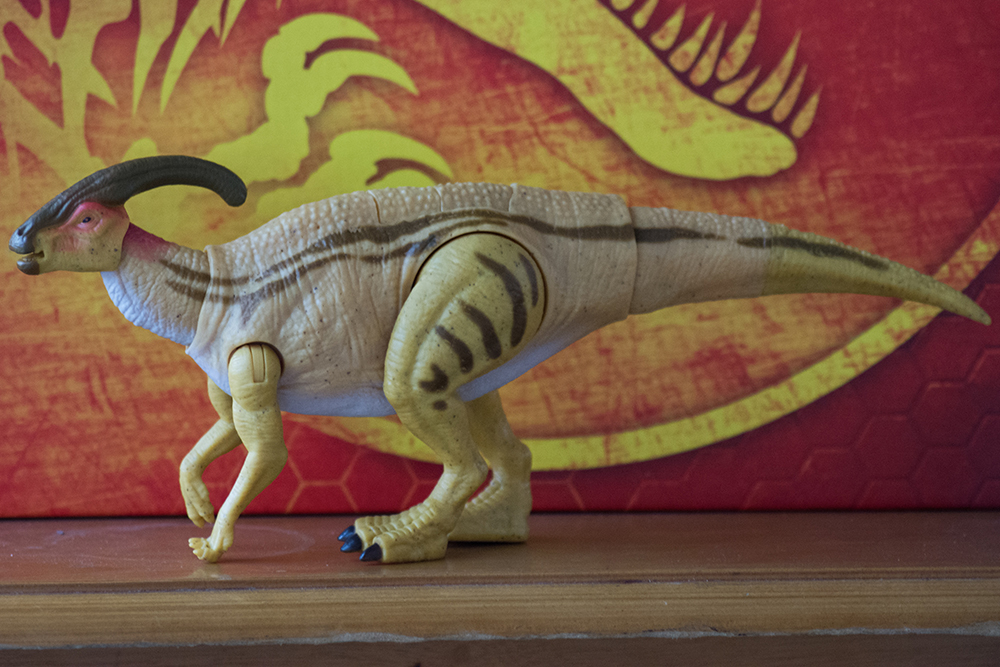 We have some excellent new images courtesy of tom_jurassic showcasing one of the most anticipated new Jurassic figures from Mattel's 2019 Dino Rivals lineup: the Dual Attack Parasaurolophus. Tom received a Dino Rivals press kit to unbox for the Jurassic Collectables YouTube channel similar to the package we received here at Collect Jurassic, but with a different assortment of toys inside. He was kind enough to share some high-quality photos of the gorgeous Parasaurolophus in the gallery below, sporting a paint deco that looks strikingly similar to dinosaur's design in The Lost World: Jurassic Park film.
If you're like us and can't wait to get your hands on this figure, it can be pre-ordered from Entertainment Earth along with the Dual Attack Concavenator and Triceratops with an expected ship date of February 2019.
Again, a huge thank you to Tom for sharing these images with Collect Jurassic. Check out his Twitter and Instagram for more Jurassic content, as well the Jurassic Park Podcast where he is a frequent contributor.