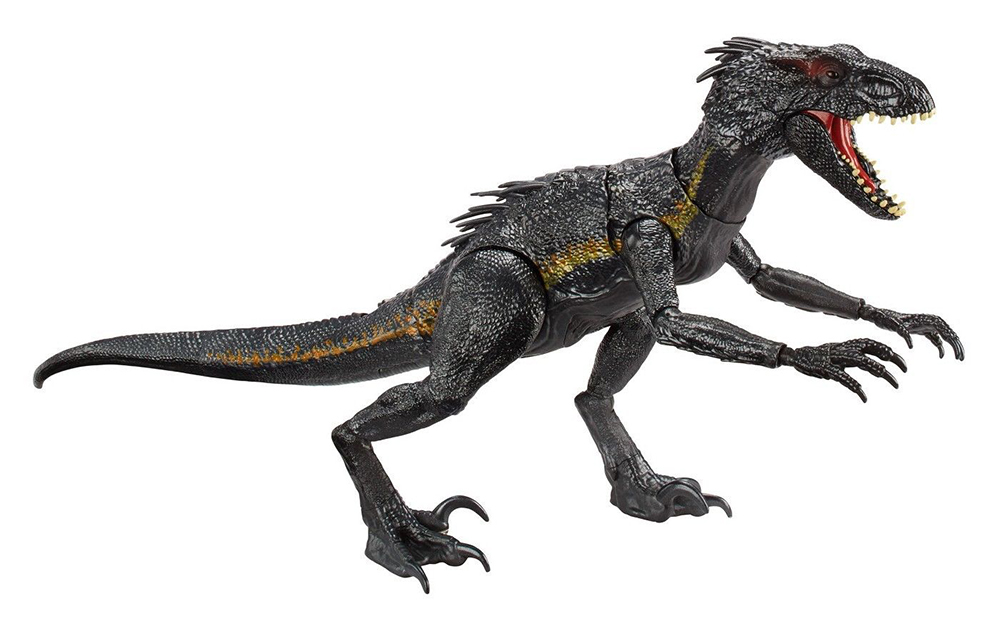 Update: Multiple reports indicate that the figure indeed ships in its original packaging. This article has been updated to reflect this information.
With holiday shopping over and a new Jurassic toyline on the horizon from Mattel, we're starting to see significant markdowns on existing toys like this excellent Grab 'N Growl Indoraptor figure available on Amazon for only $7.99, marked down from its original retail price of $34.00!
Amazon's listing notes that this version of the toy ships in their "Frustration Free" packaging, but by all accounts the Indoraptor will still arrive in its original packaging as well. For those looking to pick up the this figure in all of it's electronic roaring, mechanizable action glory–this incredible price simply can't be beat.