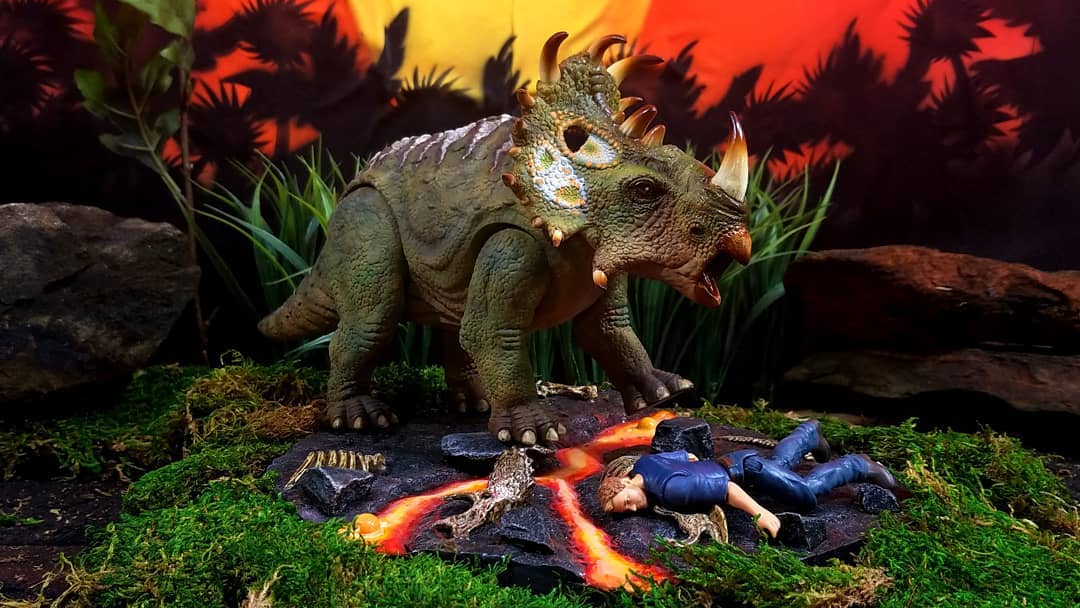 Ted Brothers brings his signature customizing skills to Mattel's controversial Sinoceratops figure. For the uninitiated: the figure was intended to be released as Pachyrhinosaurus but due to late changes to the design during production of Jurassic World Fallen Kingdom, the name was changed while the toy design was not. Ted Brothers has righted this wrong with his latest project: a proper Sinoceratops aligned with the film's final design. His figure not only features an updated paint job, but revised horns and frill holes. The open mouth is also a a nice touch that differentiate this custom from the base figure.
Beyond toys, Ted Brothers creates amazingly detailed bases for his work and this Sinoceratops is no exception. Laval flows through dinosaur remains and around a sedated Owen Grady, creating the perfect perch for the mighty Sinoceratops.
Check out Ted Brothers on Instagram and YouTube for more of his Jurassic custom and photography projects.