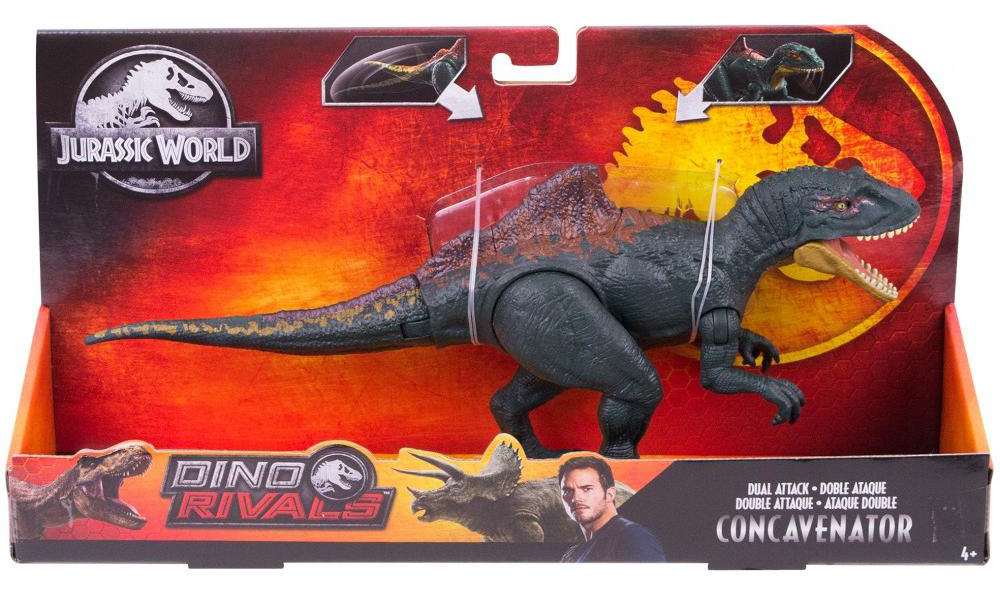 After a stellar debut with the Jurassic World Fallen Kingdom toyline in 2018, Mattel returns in 2019 with yet another impressive amount of Jurassic toys for their recently revealed Dino Rivals toyline. Through official images as well as those found online by some intrepid Jurassic collectors, it looks like the dinosaurs coming our way will be an impressive mix of all-new figures, re-configured versions of existing toys with new action features as well as some eye-catching repainted variants.
Dino Rivals will see the return of the Attack Pack assortment of smaller, inexpensive figures while the new Savage Strike and Dual Attack assortments feature some of the previously mentioned re-tooled dinosaurs along with new species like the Concavenator, Parasaurolophus and Dimetrodon. Of course, it wouldn't be a Jurassic toyline without a T-Rex—the Bite 'N Fight Tyrannosaurus sports an excellent looking paint job that is a welcome departure from the 2018 Rex figures' brown deco.
Expect the first wave of Mattel's Jurassic World Dino Rivals to show up in late 2018/early 2019.