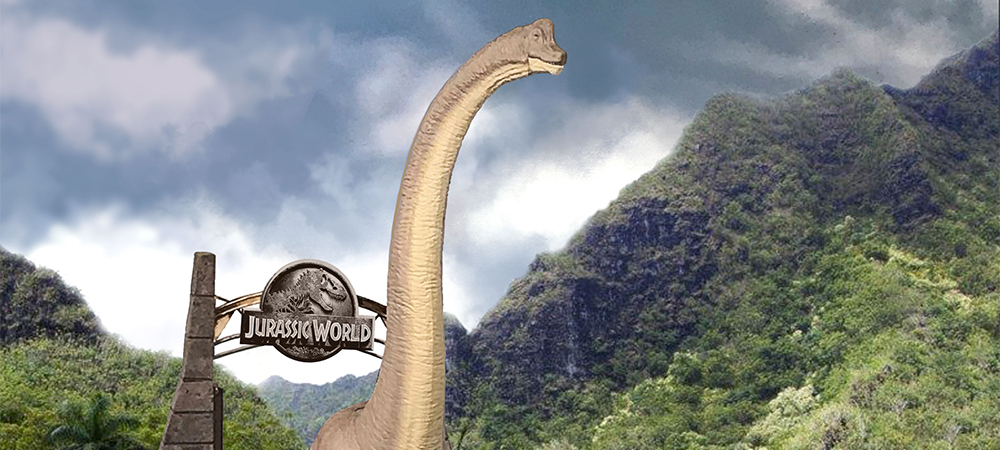 Towering over 2 feet tall and almost 3 feet long, Mattel's Brachiosaurus figure is finally stepping into the spotlight post-NY Toy Fair. The gorgeous sauropod was first teased before Toy Fair and was finally unveiled on Mattel's Facebook and Instagram this evening, and in the few short hours since it has taken the Jurassic collecting community by tropical storm!
Collect Jurassic has more exclusive details on the figure, which you can read below:
Figure measures 28 x 36 in / 70 x 90 cm
Full articulation includes leg joints, tail and jaw as well as two points or articulation in the neck, allowing the head to move up and down and the entire neck to rotate
Sturdy plastic construction (no rubberized components)
SRP of $49.99
As detailed in our previous post, Mattel intends for a Fall 2019 worldwide release for the Brachiosaurus. Here in the US it will be released as a Target exclusive figure under the Legacy Collection label, but internationally it will feature mainline packaging for stores that choose to carry it.
Overall, we're seriously impressed with the dedication Mattel has shown getting this dream Jurassic figure to market. Many collectors have had this toy on their wishlist for 25+ years, and finally seeing it come to life after all these years has us grasping for words just like Dr. Grant. See the full-size image and detail shots of the Brachiosaurus figure below.