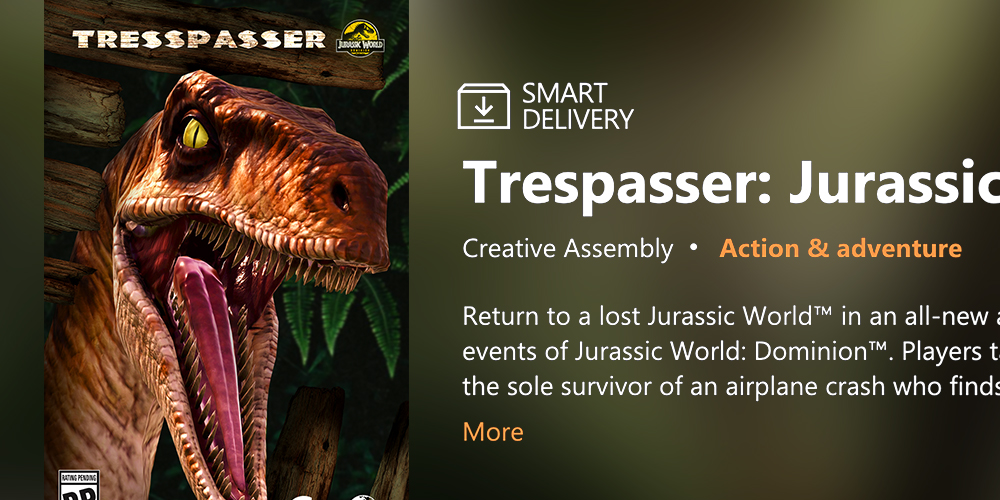 April Fools! Before you get too upset with us, let's not forget about the infamous Bash 'N Bellow Apatosaurus from a couple years ago. It has now become a reality in 2021, so dreams do come true. Original post below:
A new Trespasser game? Count us in! As seen on the Xbox game store, a listing for Trespasser: Jurassic World due for release in June. Looks like the classic island exploration + dinosaur survival horror gameplay will be in good hands at Creative Assembly (developers of the excellent Alien: Isolation). The '97 PC game had some incredible lore building around The Lost World, here's hoping there's more of that here with a fresh Jurassic World-era spin. And less crate-stacking puzzles.
Thanks for the tip @jurassiccontrast, April fools!