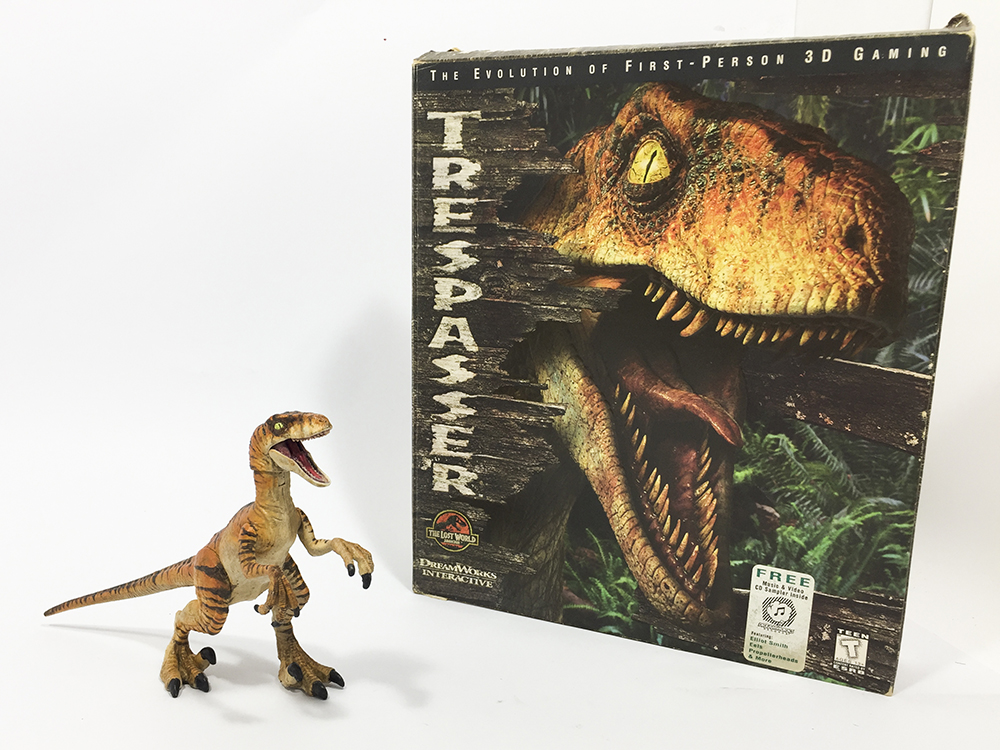 With so many Jurassic customs over the years, it seems like every possible dinosaur color scheme inspired by the movies, novels or cancelled toylines has been recreated by someone at some point. Sculpture artist Christian Escalante Castillo's custom Velociraptor repaint instead takes its visual direction from a video game, the controversial but cult favorite Trespasser. The 1997 PC game released to abysmal reviews, but has a special place in the Jurassic community as seen in this stunning custom project.
Christian's raptor closely resembles Stan Winston's designs seen in The Lost World, but is a picture-perfect Trespasser dinosaur where it counts. The vivid coloring and piercing eye seem like they clawed their way right off the game's box art. The base Mattel Destruct-a-saur raptor he used has been completely transformed to Isla Sorna's most cunning predator.
Christian's other Jurassic projects include a film-accurate Dilophosaurus custom and vintage-style Hammond figure. Check out his Instagram to see more, including speed-painting videos of the Trespesser Velociraptor.