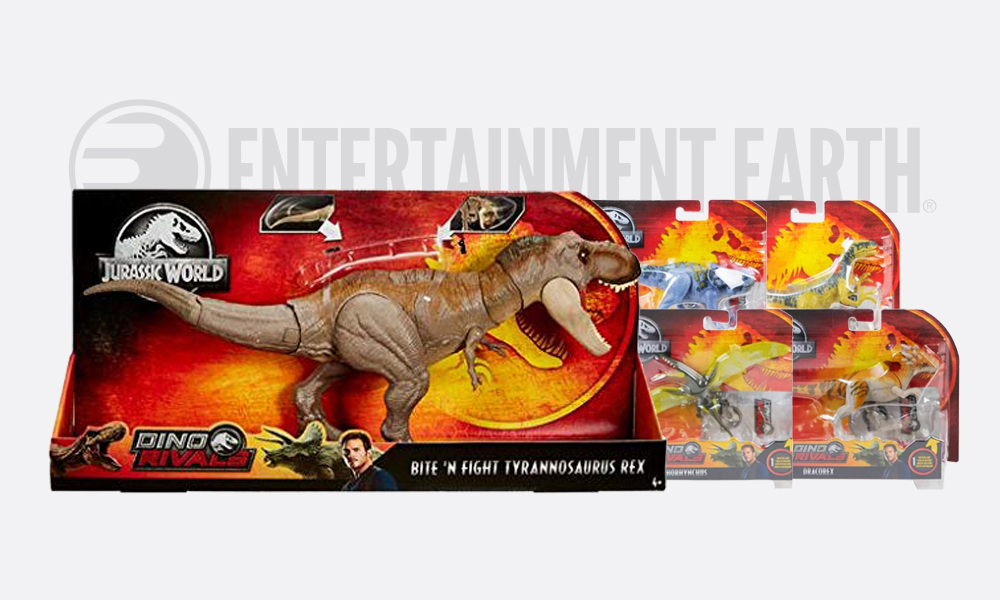 Update: Both products pages now list the items as "Temporarily Out of Stock".
New release (not repackaged) Dino Rival figures are in stock and available now through Entertainment Earth. The Bite 'N Fight Tyrannosaurus Rex is available for $36.99, while a complete case pack of the 6 Attack Packs figures will run you $54.99 (that includes the entire assortment, with doubles of two of the figures). Note that picture for the Attack Pack product page is only a placeholder, but in the description the actual Dino Rivals Attack Pack figures are listed.
While these are the first in-stock listings we've seen for the new toyline, the prices are slightly above retail even without shipping. If you aren't looking to spend the extra money and can wait it out, these figures should be appearing in stores within the next few months.