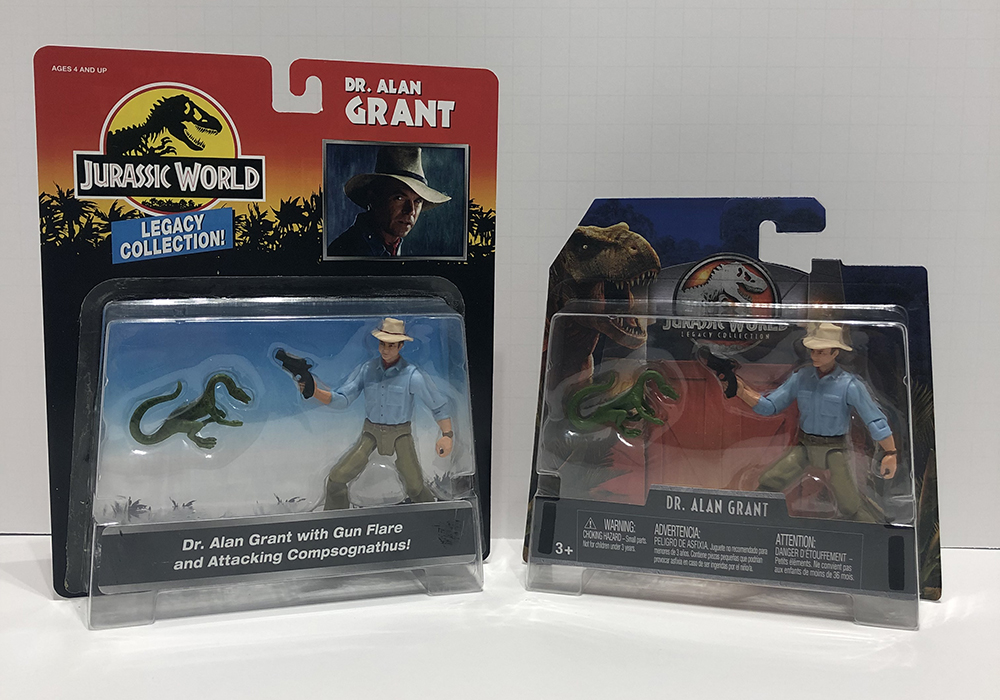 We have a special place in our heart for design here at Collect Jurassic, so Jurassic_Julian's custom Legacy Alan Grant cardback was love at first sight. Channeling the classic Jurassic Park artwork by Kenner (Series 2, in particular), he painstakingly recreated every tiny detail for this vintage reimagining of a modern release. The back of the card even showcases the rest of Mattel's Legacy toyline, just like the good old days.
If you're thinking this is an excellent idea that should be applied to more modern figures—Jurassic_Julian is way ahead of you. More Mattel Legacy toys will be getting this treatment soon enough, and we can't wait to see more.
Check out Jurassic_Julian on Instagram for more of his Jurassic custom projects.