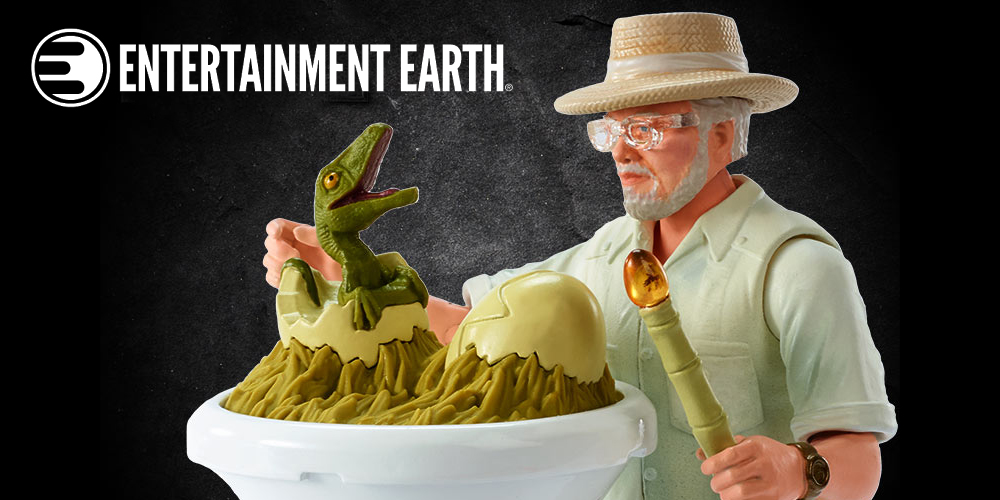 Life finds a way! In this case, the much-lauded SDCC Exclusive John Hammond figure is finding a wider release through the online toy and collectible retailer Entertainment Earth. After being announced as San Diego Comic Con 2019 exclusive, fan reaction for the figure was mostly enthusiastic but somewhat bittersweet due to the limited availability—only those attending the convention would have a chance to buy Hammond directly from Mattel. However, just days after the show ended Entertainment Earth teased a Legacy Collection release and shortly thereafter announced Hammond's availability through the site! See the preorder link below, with a shipping date of August. Quantities are limited, so grab this figure while you can!
John Hammond Legacy Collection Action Figure
2019 Convention Exclusive
Shipping August 2019
PREORDER LINK
Collect Jurassic would like to give a huge shout-out to the teams at Mattel and Entertainment Earth for making this miracle release finally happen for the rest of us fans who couldn't make it to SDCC, we're sure it wasn't easy. The collecting community as a whole is so grateful for the chance to finally own John Hammond, the father of Jurassic Park, in action figure form after 25+ years. Between this release and Brachiosaurus, it's easy to see how much love and passion Mattel has put into their Jurassic toyline. Please keep up the excellent work! Also, is it too soon to ask for Tim & Lex? Kidding! But not really.