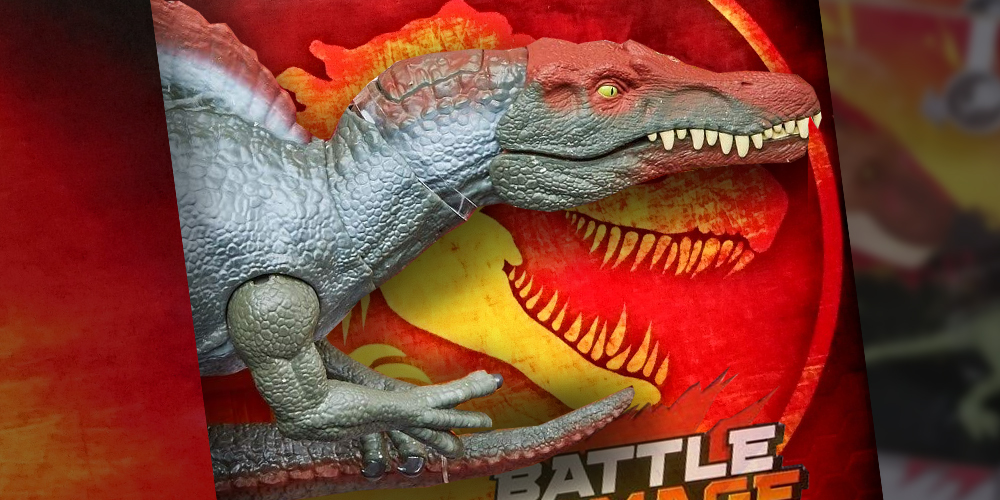 Rejoice Spinosaurus hunters! If you missed your chance at capturing this elusive species during Target's less-than-ideal stocking of the Legacy Collection version of the figure, Walmart is here to save the day. According to Brickseek, a third-party inventory checker for major retailers like Target and Walmart, there is now an entry in Walmart's system for a Battle Damage version of Mattel's Spinosaurus.
While not much is known about the new figure at this time, Collect Jurassic can exclusively confirm that it sports all-new paint deco with a Battle Damage feature unseen in previous figures. Most importantly, it is not a cancelled item at this point and will be releasing in Walmart as planned. When that is, we can't be sure—but the barcode number for the Battle Damage Spinosaurus is located sequentially in between other 2019 Mattel Jurassic releases. Take that as you will.
As always, we'll post any updates here on collectjurassic.com, as well as on our Instagram, YouTube, Twitter and Facebook pages. Follow and subscribe so you don't miss a thing!
Note: The image accompanying this article was created for illustrative purposes only.