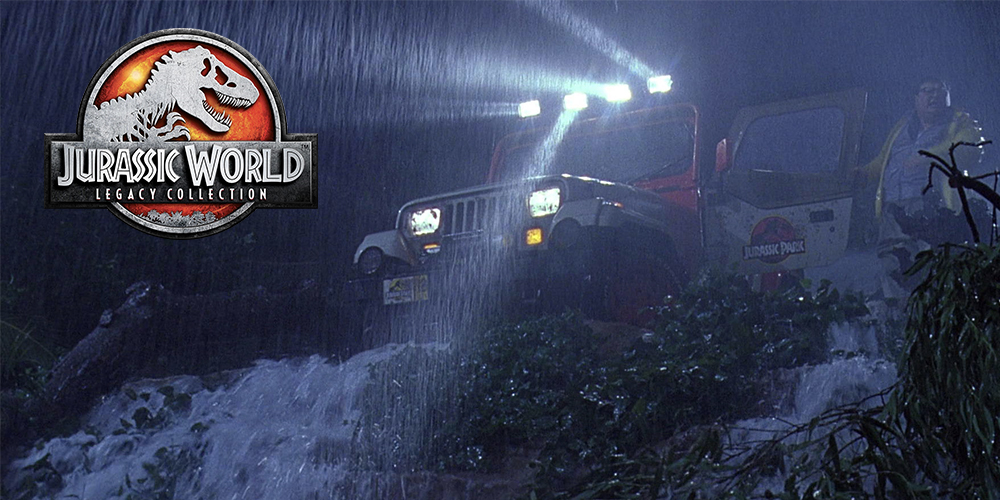 Sneak Peek: The Legacy Collection 3/34 inch Jeep 12, Dennis Nedry & Dilophosaurus
It is safe to say that the Legacy Collection really began to hit its stride again in 2020 – with the gorgeous Escape From Isla Nublar set providing fans with the dose of nostalgia they had been longing for since the line's inception in 2018. It looks like Mattel aren't done, however – as we have a sneak peek at an even more exciting new toy coming at some point in the future!
Today, we can reveal that JP Jeep 12 is coming as a Legacy Collection playset – complete with a 3/34 inch scale Dilophosaurus, and also a 3/34 inch scale Denis Nedry in his signature yellow rain jacket, complete with the stick he uses to try and fend off his attacker in the climatic moments of his life. This playset is the perfect recreation of the iconic final moments we see Nedry endure on screen, as is bound to be a massive hit with fans of the original Jurassic Park.
It is too early to speculate much on this initial photo (and apologies for the poor quality, we're still working on securing high-quality assets). The Jeep appears to reuse some of either the Legacy Collection or Capture Net variant which existed before – although it is worth noting that the soft roof is present here, as are the lights. It also appears as though a spare tire is mounted to the rear of the jeep – making this more authentic than previous versions we have received. Lastly, we also appear to have opening doors here – a really cool addition for this variant of the jeep.
The Dilophosaurus looks to be the older sculpt and has some interesting paintwork – even if it doesn't appear to be fully accurate to the one present in Jurassic Park. Nedry appears to reuse the head from the SDCC version, and also potentially reuses the legs from another figure, too. We will have to wait for final photos to ascertain the full makeup of this figure.
What do you think? Are you as excited for this set as we are? Let us know in the comments below, and stay tuned for more news here on Collect Jurassic as soon as we have it!