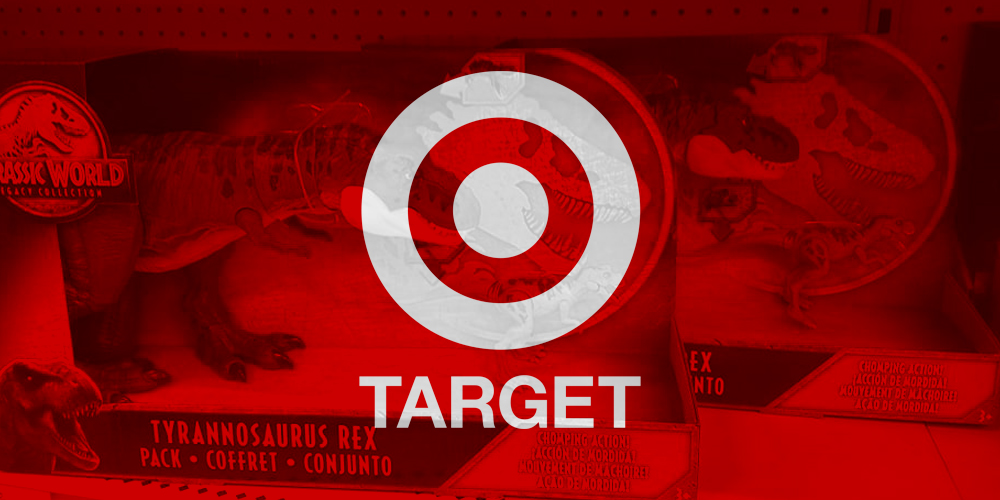 The wait will soon be over for those waiting on a wider release of the Jurassic World Dino Rivals toyline form Mattel. Based on planogram print-outs spotted in-store and corroborated by Target employees, we can expect most Target stores to reset their current Jurassic toy section on or around Sunday, January 6th. This reset should in turn stock the new Dino Rivals releases as well as new Legacy Collection items exclusive to the store in the US like the Tyrannosaurus Rex Pack, assuming the store has received those items to put out on its shelves.
With one confirmed report of a Target store in Minnesota already having most of the new figures set out, we expect most stores across the US to follow suit in next few weeks. Tag us on Instagram, Twitter and Facebook with what you find!
Photo credit: Jason M. from The Official JP Toys Facebook group.