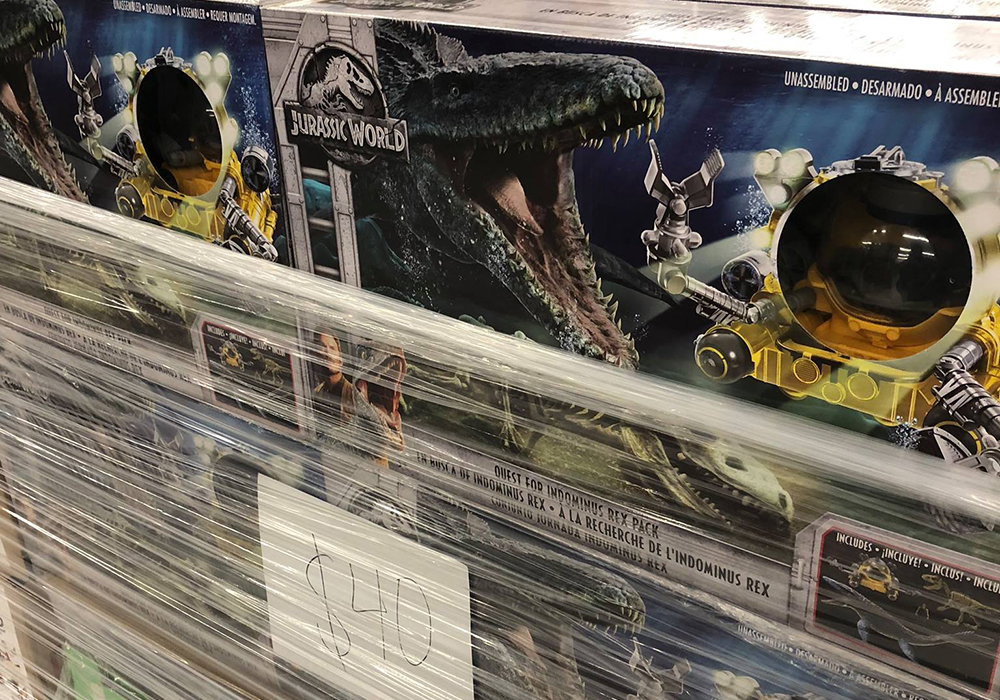 If you're in the US and missed your chance earlier this year to score the Quest for Indominus Rex Pack for the incredibly low price of $40, head to your nearest Walmart store during Thanksgiving/Black Friday for another chance at owning this awesome playset. While the included Submarine, Mercenary figure and Mosasaur are identical to their separately released versions, the fully articulated Indominus Rex skeleton is exclusive to this set and the only toy of the species Mattel has released thus far.
Strangely enough, the suggested retail for the Quest for Indominus Rex Pack was $80, but had been listed on Walmart's mobile app for $40 since September. It was recently increased to the full retail price, only to be advertised at $40 in Walmart's Black Friday ad as an in-store deal. Stores are reportedly receiving large quantities of the item in typical doorbuster fashion, an exciting spotlight for Mattel's Jurassic toyline this holiday. It remains to be seen what the price will be going forward, but if you're on the fence it looks like Black Friday is the best time to buy!
Pic shared via the The Official JP Toys Jurassic Park Page by Cameron D.