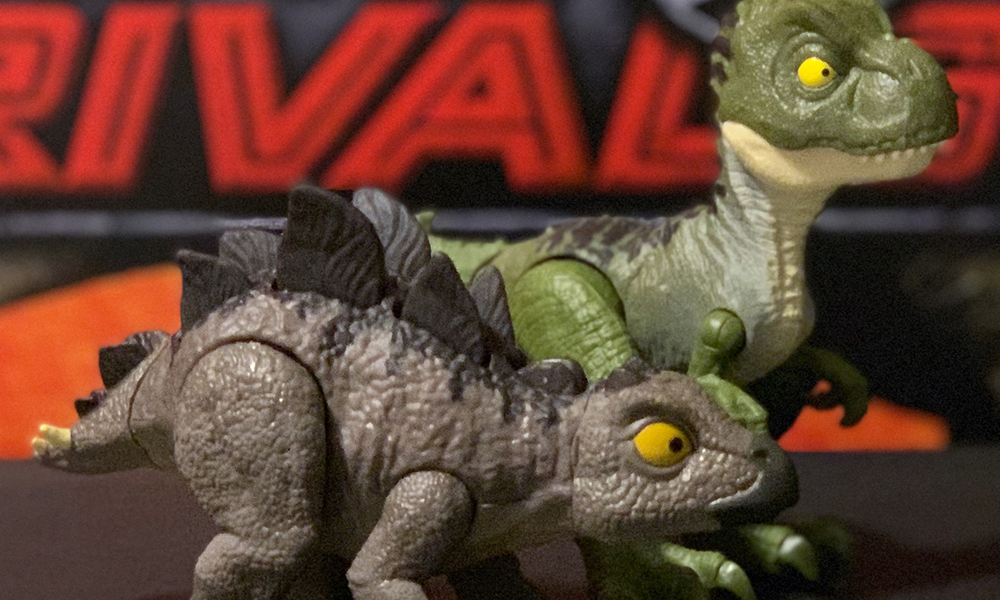 Look who's hatching now! We tracked down these Dino Rivals Hatch 'N Play Stegosaurus and T. rex from Mattel, the two newest releases in this line for 2019. Last year's hatchling of Blue, Triceratops, Stygimoloch and a Brown version of this Rex were some of the harder to find toys, but the assortment's similarities to the classic Kenner Jurassic hatchlings also made them sought after collectibles. Not to mention, the oversized eyes and chunky proportions cast each dino in the cutest light possible for the younger Jurassic crowd.
This newest adorable duo includes a T. rex that has been repainted to match the Legacy Collection Bull Rex deco and an all-new Stegosaurus sculpt that might just be our new favorite hatchling. Both figures were found outside of Chicago, Illinois at a Meijer store and we expect Amazon to be stocking these soon as well. There's already a preorder link for the Stegosaurus if you're looking to hatch your own tiny herbivore friend.
Mattel Jurassic collectors: do you have any Hatch 'N Play dinosaur in your collection? Will you be tracking down these latest releases? Let us know in the comments!